Brocca Bombo
€

75.00
Coming soon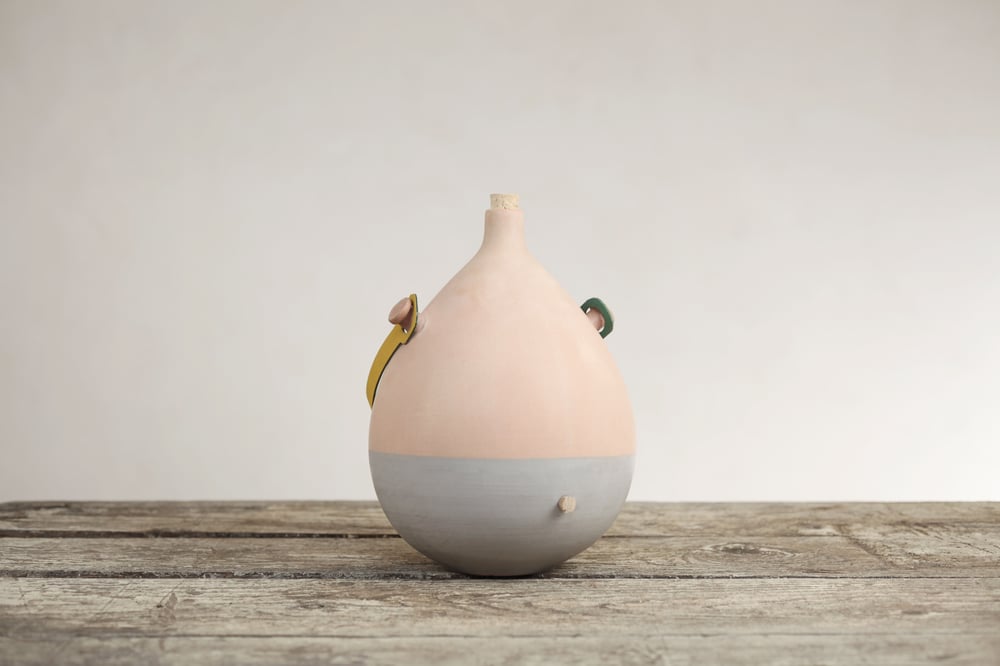 Bombo is a ceramic jug for transport, storage and delivery of water. Inspired by an ancient earthenware jug known the term Bummulu, an object strongly linked to the farmer of a time when the world was produced by master potters to carry water from the villages to the countryside, at the dawn of long hot workdays. Fell into disuse is then re-interpreted on popular initiative and converted into a musical instrument (south Italy). The project aims to restore the original use in what may be called an icon of past rural life, offering a contemporary reinterpretation. The shape of Bombo jug is that of a drop, it can hold up to three and an half liters of water, is easy to carry, the pretty yet functional form gives a note of cheer to the table and the outside areas of the house.
Design Clelia Valentino
Handcrafted in Caltagirone industrial district (Sicily)
The Brocca Bombo handle is available in two colors. Choose the one you like in the option box below.
Handcrafted item, colors are subject to slight variations
Delivery: within 15 working days
Ask for shipping costs